Relentless Simplicity - The Bonanza Blog
Welcome to the Bonanza Blog! Here you will find all the latest news about our online marketplace, with timely stories about how to get the most out of your selling online and effectively manage your online shop.

Deck the halls! It's been a jolly first quarter for Bonanza sellers, with average GMV per seller matching the recently ended holiday season. The focus of our business now becomes how to steer this sleigh ride through Q3, so we hit the next holiday season in stride. To this end, I'm delighted to announce our "Spring Wonderland" program, which launches today!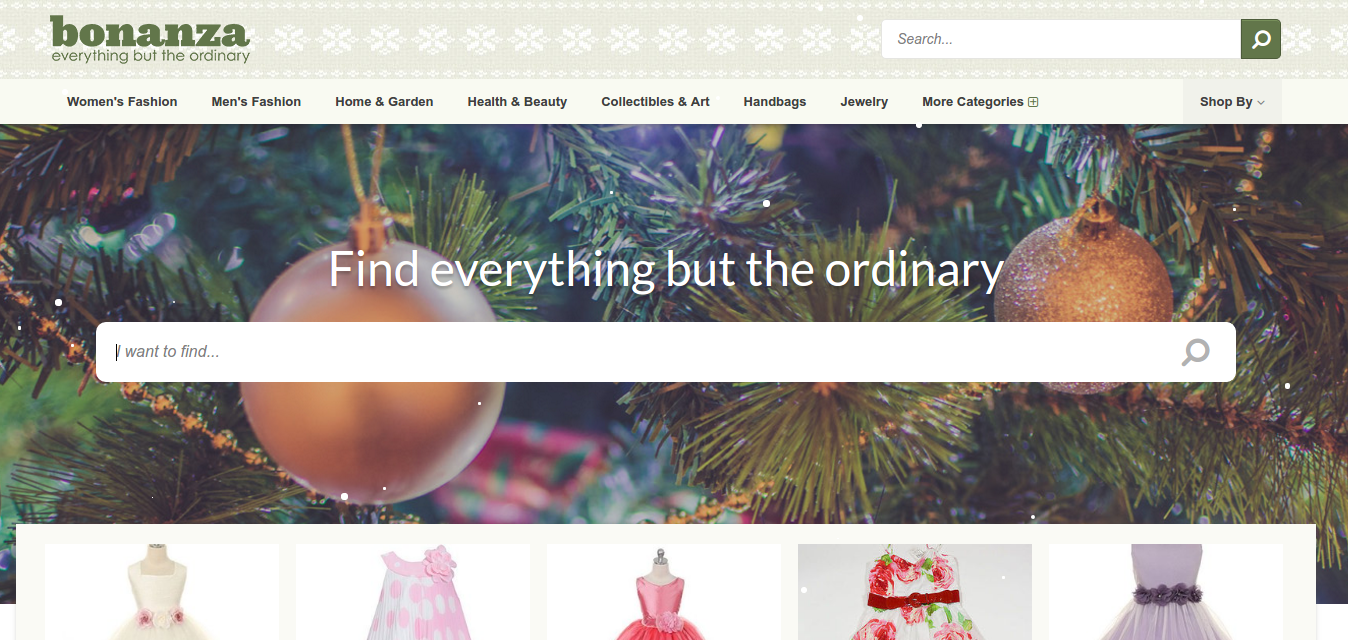 The idea behind the program is actually pretty simple. Compare our sellers' typical conversion rate last April (red) vs. December (blue):

The difference is stark, and the implication clear. If we could bottle up that December magic and uncork it in April, we could have a very merry little Spring indeed.
With this context, the question for our product team became "what exactly makes December so special for sales?" There are the obvious reasons, like "seasonal discounts" and "more time indoors." These we can't translate to the current season.
The holiday spirit? That we can bring to April. So we have. For sellers randomly selected to participate in our Spring Wonderland beta, this year's holiday magic arrives 8 months early. In the program, we let it snow -- you watch sales... (continued)
See more blog posts